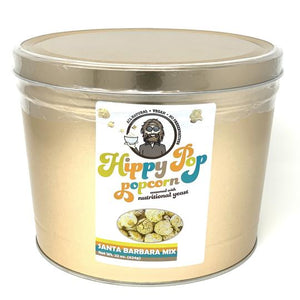 Hope Ranch Popcorn Tin
Our popcorn tins are made to order, so you do not have to worry about freshness!
Created especially picky eaters, Hope Ranch is reminiscent of classic "Ranch" flavors. The lightest of all flavors, Hope Ranch is kettle cooked in organic coconut oil, seasoned with nutrition yeast, dill, garlic, and onion, and drizzled with extra virgin olive oil.